MWN! Welcomes you into our world!
It's truly hard to think of something in this world that's better than music.
A cure for the soul and the food of the spirit, music moves the world.
Along with the many barriers that it breaks, and the rules that it crushes, music is the escape from monotony and the entry to a magical world.
Let your thoughts break free, your emotions run wild, and enjoy the majestic freedom that music brings.
Welcome to Music, Why Not! 
Concert Photography & Reviews
Playlist of The Week 03/21-03/28
Check out our playlist. Currently featuring some of our favorite artist! Want your music to be on our playlist. Send us an email at musicwhynotindie@outlook.com with the subject line "feature this!"
COMING SOON
Interviews: Blaenavon, Ivory Wave, Airways,  Northern National, Point Doom, Classic Rock Week, Teddy Michaels, James McCartney, The Palmettos, Born Cages, The Brevet, Leonardo Aguilar. 
Concert Coverage: Sting, James McCartney, Pepe Augilar.
Music & Artist Spotlight: South By South West Music Festival!  Catfish and The Bottlemen.
What is Trending In Music?
 Nothing comes in comparison to how much better music can make your soul feel. Whether you are sad, mad, angry, happy, or ecstatic music is always there for you. Your favorite songs have seen you at your highest and lowest. Your favorite melodies, riffs, and choruses have hugged you when no one else has. Those songs have never asked for anything in return. At Music, Why Not! We are dedicated to bringing those sort of songs that will always be there for you to you.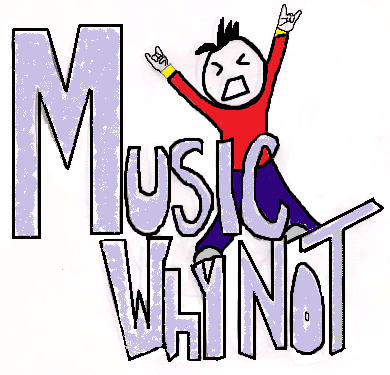 Want to have a product featured on our site? Shoot us an email at musicwhynotindie@outlook.com