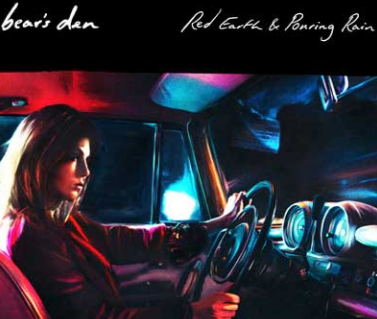 Music, Why Not! is very excited to present to you an amazing new band- Bear's Den. They are currently on their first couple North American tour date. Soon they will make a stop in our neighboring city of Huston- February 09.Bear's Den is a folk rock band from London and well there is no better way to put it, they have electrifying tunes. Bear's Den has opened for artists such as Mumford & Sons and Daughter, and they have received numerous nominations and recognition for their class albums. This past July they released their new album, "Red Earth & pouring Rain." It is to say without doubt that this is one of those bands that not only incorporates really clean instrumental tracks, but also memorable and catchy lyrics.  After listening to their new album- it is safe to say that you will want to hear more from them.
 Not only does this band come to us with great music, but they have also come up with a pretty neat idea for their North American tour. In in anticipation to their shows, fans can request a song by any songwriter or band from where they live, it can be a song about the place or anything that links the music to the city the show is in and Bear's Den will perform a cover version of the winning song! YOU or your mates can cast your votes by accessing the following link: http://bit.ly/2hV0F7U
Music, Why Not! is super excited because we are giving you the chance to win a pair of tickets for their performance in Dallas, TX at the Kessler Theater on February 10th. All you have to do is follow our Instagram @musicwhynot and @bearsdenmusic and comment DONE in the post with the picture of the bands tour dates. Don't miss out on this great opportunity to see this class band which is currently on our favorites list.
You can learn about the band by following them on their social media listed below!
Official Webiste
Facebook
Instagram
Twitter