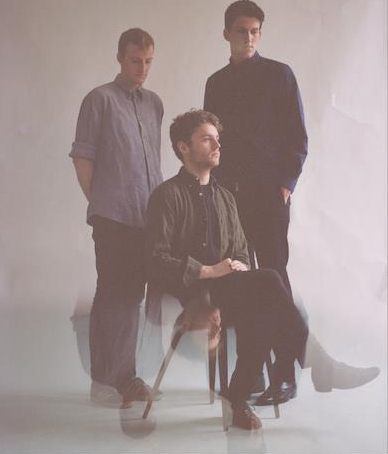 MWN:
 Alright well let's go back to the roots of the band. So how did you guys become a band?
Cloud Castle Lake: We started playing together in school, where we met. There was a very small room known as the 'drum shed' which had four mass concrete walls with no sound absorption. We would go there everyday after class and play until the ringing in our ears became too loud.
MWN: Was there anything in particular that inspired you guys to start playing music?
Cloud Castle Lake: I guess initially we were inspired by other bands. Well known bands like Sigur Ros or Radiohead, but also by some of the other musicians in our school, and musicians we met when we started playing our first gigs in Dublin.
MWN:  What kind of music did you guys grow up listening to?
Cloud Castle Lake: I think it probably ranges from The Beatles (obviously) to Steely Dan, to Tchaikovsky to Irish folk music heard at family singsongs.
MWN:  Your music has taken you guys pretty far across the band. You guys just played SXSW so how was your experience like at one of the biggest music festivals in the world?
Cloud Castle Lake: SWSW was fun, but intense. It's mostly an industry showcase and the gigs are far from a perfect musical environment, but we had a lot of fun. Austin is a fun city.
MWN: Glacier is your last release on Spotify. Are you guys getting ready to release anymore music?
Cloud Castle Lake: 
Yes, we have just finished recording our first album which will be released on Bright Antenna records in August or September – not exactly sure when. We're very excited about this release. We feel it's the most 'cloud
castle
lake' music we've made so far, so we can't wait for people to hear it.
MWN: From your released music. I really enjoy the song "Turn Your Head". For you guys what is your favourite song to play live?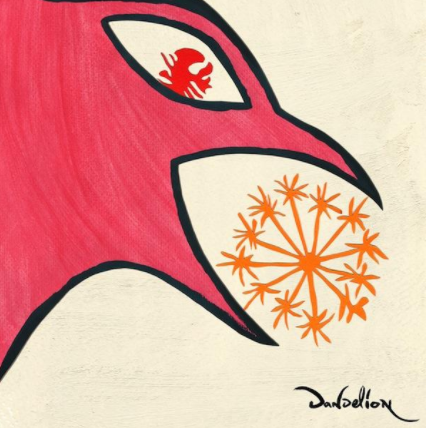 Cloud Castle Lake: 
Thank you. We played Turn Your Head live once, and it worked really well. It worked as a calm interlude between other heavier/louder songs. A Wolf Howling from our EP Dandelion is always fun to play live, and a couple of the new songs on the album too.
MWN:  You guys have really different sounds in your music. It is a combination I had not heard before, but I really like it. Where does the inspiration come from?
Cloud Castle Lake: Thank you very much. We try to experiment with every composition, and invariably we end up trying instruments or processes that are new to us, so I guess eventually we end up with arrangements that have eclectic influences. In our formative years, we listened to some post rock, ambient and electronic music. These days we try to listen to as much music as we can – some jazz Pharaoh Sanders or Alice Coltrane, as well as folk artists like Joanna Newsom, or electronic groups like Floating Points, kraut rock bands like Can or Harmonia.
MWN:  Now for some fun random questions. If you could be any rapper for a day who would you be?
Cloud Castle Lake: I guess Biggie Smalls? He is the only rapper I know off by heart.
MWN:  What is your favourite sad song?
Cloud Castle Lake: There are a lot of sad songs out there. D'Angelo's performance of Sometimes It Snows in April shortly after Prince died as a performance, is about as tear jerking as it gets for me. Sad Eyed Lady of The Lowlands by Bob Dylan really does its title justice.
MWN: What's the first record you guys ever bought?
Cloud Castle Lake: hmm.. my first cd was Eiffel 65 'Blue' which is quite embarrassing. I'm not sure what my first record was.
MWN: Lastly, what us something you would like to say to the people who have supported you as musicians?
Cloud Castle Lake: That's a good question. We could not possibly have come so far without the help of many people in our lives, our family and friends as well as our musical heroes and musicians who have helped us and inspired us along the way. Without these people, we would probably be working other jobs and possibly not be so lucky to be spending our days making music. We would say a massive thanks to and an acknowledgement of everyone who has helped and supported us and well as lots of hugging.
****
****