By: Jennifer Machuca | Published: July 02 , 2017 2:00 pm
Festival Grounds:
 ****
July Talk Headliner: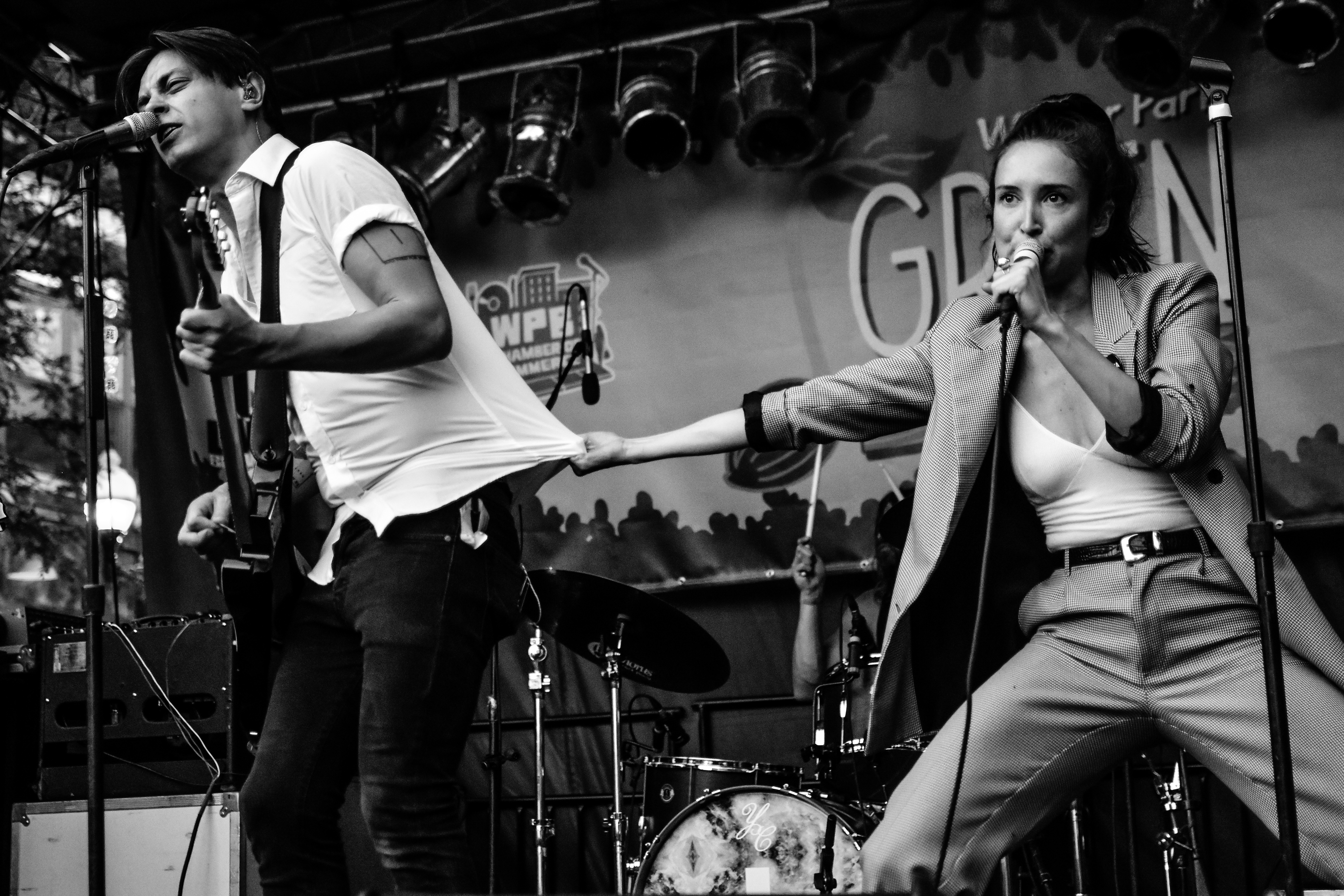 Wicker Park's Green Music Fest took place on June 11th and was welcomed by a beautiful shining sun along with hoards of people who genuinely believe in promoting an eco friendly lifestyle.  There were a variety of booths filled with passionate people. From Jewelry makers to Plant lovers, there was a booth for everyone. It was lovely to see the artistic community of Wicker Park promote important causes.
As the sun started to set, people headed towards Damen Ave Blue Line; but not to leave the festival, but to retreat to the main music stage right underneath the L- train.
The entire day had performances including mainly local acts, but everyone was especially in for a treat with Canadian Rock Band July Talk.
Frontman Peter Dreimanis opened their set with the playful melody of "Picturing Love" and released his transfixing demonic growl. He is quickly met by the lovely enchantress Leah Fay, the duo's light to his darkness. The band performed a handful of their hits and let the audience begging for more. Songs including: "Beck +Call", "Gentlemen, and Lola + Joseph"  demonstrated the characters and intensity that fuels the two leads. They always give the audience both an auditory and visual performance.
During "Guns + Ammunition" Dreimanis invited the crowd to sing along and Fay taught the crowd the vocals. To further her invitation, Fay hopped off the stage and placed the microphone in front almost everyone in the barricade (myself include). The dedication of their fans is obviously built upon the inviting and inventive nature that is created by July Talk.  Their danceable bluesy "Paper Girl" had the crowd dancing and eventually forming a limbo line (initiated by Fay herself). Nonetheless, the streets of Wicker Park were illuminated by the volatile music and alluring voices of July Talk.
****
Coverage By: Jennifer Machuca |Instagram @jen_machuca exclusively for @Music, Why Not! – All Rights Reserved-
****