Parklife Music Festival- Manchester, UK
With it now being spring, we are one season closer to summer! Some festivals have already taken place and some will be taking place soon. I don't know about where you live, but where I am the weather is festival approved. This is only making me more excited to hear about everyone's festival experiences, see photos, and watch videos. One festival will be taking place on the 10th and 11th of June 2017! This is Park Life Festival, which is in Manchester, England. I don't know about you, but I've seen quite a few good festivals taking place in the UK this summer. They don't seem to fail to impress with their festivals, do they?
       Moving on to talk about Park Life! Let's start with the information you should know about this festival.
You must be 17 to attend.
The festival is in Heaton Park.
One General ticket for only one day is £59.50.
A ticket for the whole weekend is £119.
There are of course upgrades for tickets available for higher prices.
The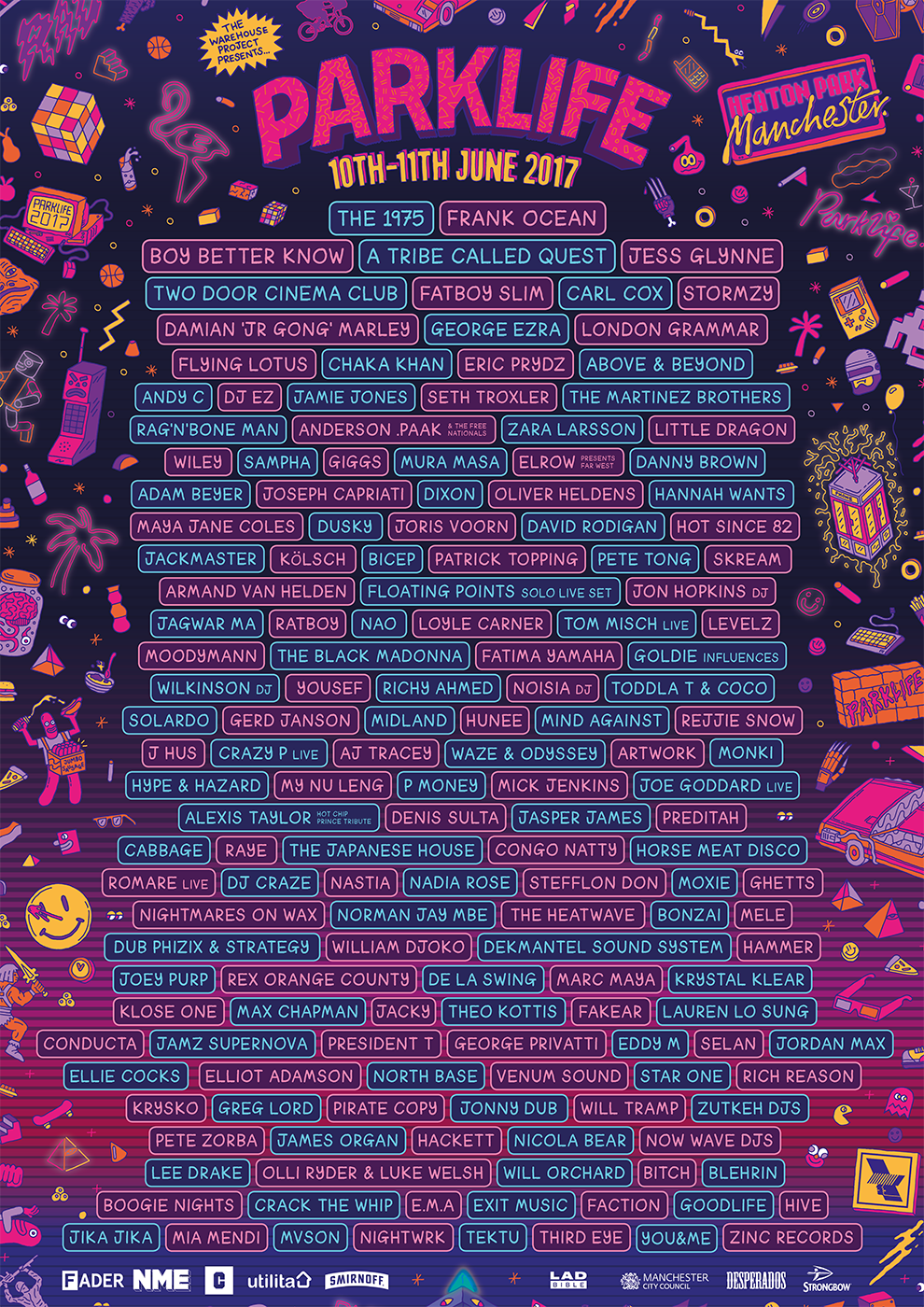 lineup is quite large so I'll link the full line up down below! Below are some of our favorites who will be playing.
The 1975
Frank Ocean
Two Door Cinema Club
London Grammar
George Ezra
Japanese House
Rat Boy
Little Dragon
Many, many more talented artists will be there that I'm sure some of you love! I hope some of you guys can make it to this awesome festival. Enjoy your time there if you're lucky enough to go! Check out my festival survival guide for some tips, link down below.
– Hannah (IG: @hanrose11)
Check out the Park Life Festival website for more information, the complete line up, and to buy your tickets: https://parklife.uk.com/
Check out my festival survival guide: http://musicwhynot.com/tips-from-hannah-festival-season-edition/