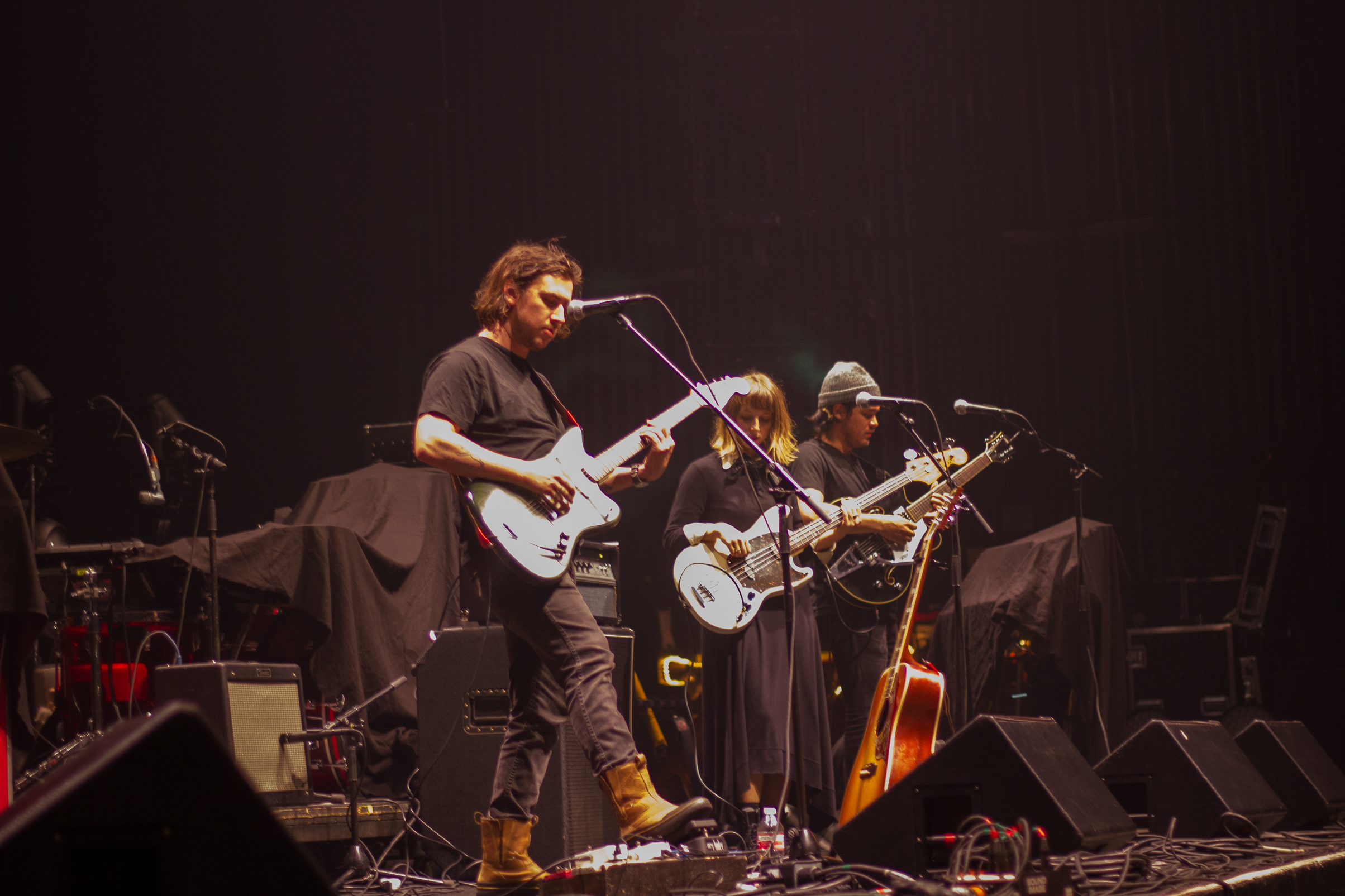 There is no better way to kick off the early week blues than attending a concert. Music, Why Not! had the chance of attending SUSTO'S show at the Verizon Theater- they were supporting The Lumineers. It was a packed house for all the performances that night. After having the pleasure of interviewing the band we were very excited to see them play live-lets just say after our chat we had high exceptions and they went far beyond what we expected. SUSTO consists of  Justin Osborne, Corey Campbell, Marshall Hudson, Jenna Desmond, and Dries Vandenberg. The very talented country rock band from South Carolina is truly one to be talked about. Their melodious songs filled with beautiful instrumnetals and heart felt lyrics filled the entire venue. The band went on about 7:00pm playing a 30mn set. Every minute was filled with beautiful strumming patterns and melodies vocals. The crowd seemed to love as well. Their connection with the crowd seemed to grow more and more as their performance went on. They sang songs like "Jah Werx" and  "Friends, Lovers, Ex Lovers, Whatever" from their new album. Overall the performance was beautiful. The sense of musicianship the band has speaks for its self by the amazing quality of their live shows. To learn more about SUSTO check out our interview by clicking the link below. Enjoy our concert gallery from the gig that night!
Writing & Photography By: Maria Limon Instagram: @shotbylimon
****
Make sure to check them out on tour!

Take a listen:
Check out our interview with Justin from SUSTO (click below):