By: Maria Limon | Published: April 16, 2017 2:00pm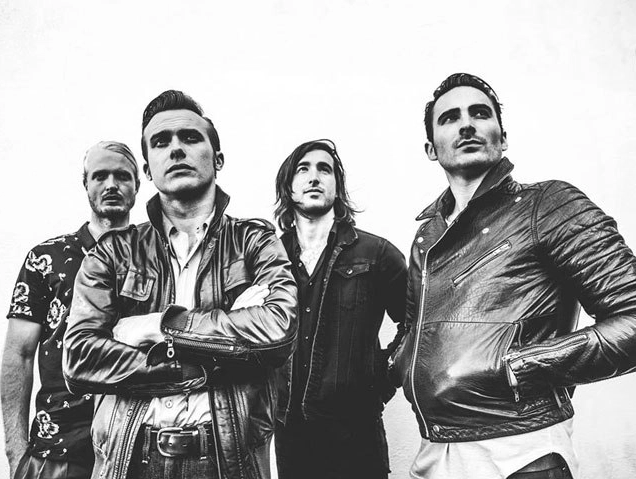 MWN:  Hello welcome back to our SXSW 2017 coverage! We got a chance to talk with The Shelters who played some sets here at SXSW about their music. So Welcome guys! Thanks so much for chatting with us! We actually got a chance to see your performance at this years SXSW at the SideWinder Outside and it was awesome. So I guess to get started lets  go back to the roots of you guys as a band. Can you guys give me a little bit of background of how you guys became a band?
The Shelters:  Other than Jacob we all previously played in a band together, and so when that band hit a head we decided to start a new band which would end up becoming The Shelters. It wasn't until a few years later that we found ourselves a name and a bass player. I think that the music we like at an early age has a lot to do with what surrounds at home, but as we grow into our own states we start developing our own likes.
MWN: So who would you say are some artist you grew up listening to and also grew into liking on your own?
The Shelters:  I think we all grew up in musical households. Josh's parents were singers, so from what I hear there was a wealth of music playing in that house.  Growing up in California my family was always playing classic rock bands like The Beach Boys and other surf music. We all love blues, classic rock, surf rock, British invasion to name a few. Beatles, Byrds, Elvis, Chuck Berry, Everlys, Beach Boys and Dylan and I think you got your basis covered. I believe all musicians go through phases and appreciate things at different times in their development as players, so naturally we all enjoy a vast amount of music and love to find new things to continue to inspire us.
MWN: As individual musicians who influenced you to start playing music?
The Shelters:  I think my best friend at the time got a guitar and it looked so cool that I was like hey I wanna do that! And so I did. I was about 7 or 8. I even started a little band and we played our 3rd grade talent show.
MWN: This album flows really well. Every song in particular has very clean guitar tracks, bass and drum lines, and killer vocals. So how you guys decided what song makes the cut?
The Shelters:  We wrote and recorded quite a few songs for this record. Probably around 20-30. Lyrics are probably what we're most critical about. In the end what determines what makes a record is, "Is this a great song or not?" It's pretty obvious if it isn't when you play it back to back against something you know is great. There's a certain bar you have to hit. Our motto is if you can get it over on an acoustic guitar or a piano and sing it without all the bells and whistles then you got something. Otherwise you had better put your pole back in the water and wait for another fish.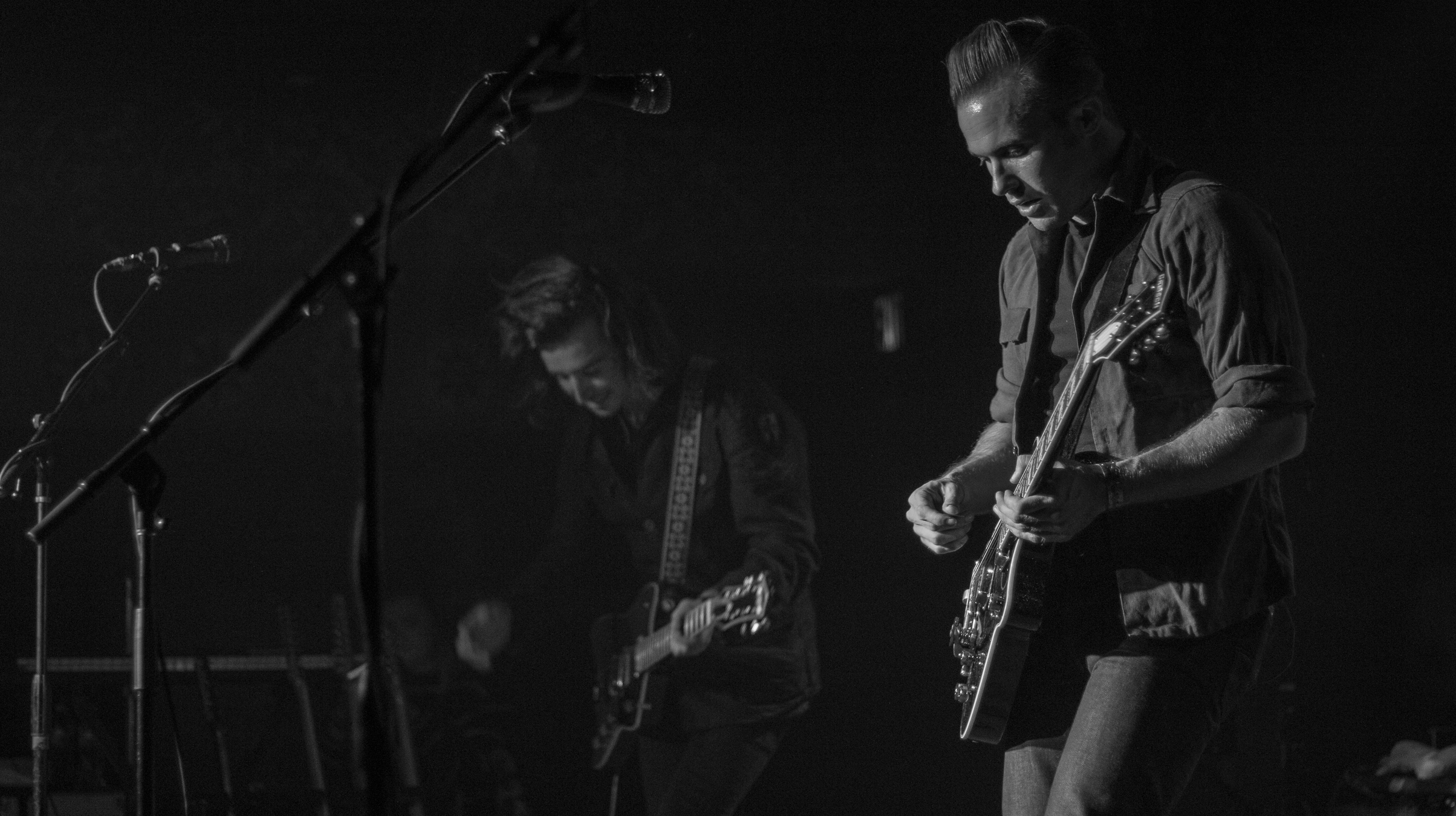 MWN: I know you guys have played numerous music festivals in the past and are getting ready to play Bottlerock in Napa Valley California and Azkena Music Festival in Spain. So how do festival gigs differ from I guess regular venue tours?
PUT_CHARACTERS_HERE
The Shelters:  Every gig is different. Some things work for some types of gigs that don't work for others. We love playing festivals but they can also be tough. I think the tricky thing about them is that people are on such sensory overload you have to really try and capture them and keep them with you. It's about picking the right songs and reading the vibe. Also there's a lot of technical issues that can be a drag because of the amount of production happening all around. At our level it's generally a bit tougher environment because we don't get certain luxuries like a sound check or many timeseven using our own equipment. We always make it a good time no matter what though. That's all we're there for anyway.

MWN: For me there are artist I wish I could have been able to see perform live- such as John Lennon or AC/DC (with their original singer Bon Scott). So for you guys who would be an artist you would have liked to have seen live?
The Shelters: The Beatles.
MWN: I remember the first album I ever bought was the original soundtrack of the movie Saturday Night Fever. Do you guys remember the first album you ever bought?
The Shelters:  John Lennon
MWN: Lastly, is there anything you would like to say to the people who have supported your music?
The Shelters: We are so grateful for our fans, and their appreciation and love is what fuels us to do what we do. I can think of nothing more inspiring than looking out from stage and seeing a sea of people singing your song with you. Thanks for making our dreams come true.
****
****