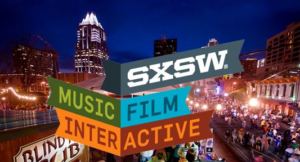 Lively ambience, awesome food, endless music nights, artist spotting, refreshing drinks, freebies, expos, conferences, and the most diverse group of people you can imagine are just some of the many great things Austin's SXSW has to offer. By far one of the best festivals in the United States.
I think one of the best features of this festival is how close you feel and actually interact with the artists. It really does a great job at bringing the audience and the artist closer together. While there is a great abundance of artists and performances at the festival and it is hard to catch them all, you are given a guide that will let you know when and where each artist will be that way you won't miss your favorite artists. Also, don't be surprised if you spot and even get to chat with the artists themselves. Many of the times you will find them exploring Austin, as well as eating and having a good time at other artist's performances. However, the best part of it is that many times the artists themselves will hang out with their audience after their shows.
The food, the music, and the drinks are endless. There is huge variety for the three of them, you are sure to find something you'll love, guaranteed.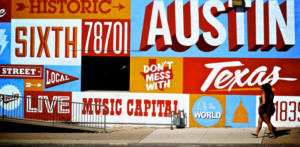 Two other components that I absolutely loved about this festival were the diversity of people you get to meet and see perform and the freebies. I met people from all around the world, and you will be surprised at how friendly everyone is, after all we were all there for the same purpose to enjoy! Now, about the freebies, one word to describe this, awesome. While you won't get the kind of freebies the Kardashians get at red carpets, the stuff you get is pretty cool and fun. From mobile phone batteries, to water bottles, stickers, pins, scarves and more. This not only makes the experience a lot more fun, but it is an awesome way to meet more people, and to visit all the attractions and stations the festival has to offer. The food, the people, the entertainment, what can I say SXSW is nothing but a good time.
Written By: Brenda Tezpa exclusively for @ Music, Why Not! -All Rights Reserved- March 08, 2017