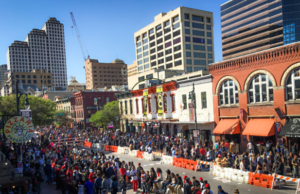 Friendly people, drinks all around, live music what say you? Yep that's SXSW, but better.
Do you enjoy the party environment? Chit chatting with friends, eating delicious food, and plentiful of drinks… well, we have an event that might just work with you. SXSW delivers a pack action music festival that is not for the faint hearted but for the true music fans!  Music of all flavors and spices; genres range from the class bands of Europe to the famous Asian style pop, and from the American garage bands to the South American mystic folk music. The days at Austin during SXSW are full of excitement
Arriving to Austin was epic! During the drive, I let my imagination run wild about how SXSW really was. I based my scenarios through talks and thorough research, but my imagination felt short to what I experienced. Managing through traffic was our first obstacle; seeing the fleet of people swarming on the sidewalks looked like ripples of current hitting the shore. Parking was hectic, but what adventure doesn't include some challenges. After we found parking, our journey towards The Pandora Lounge provided beautiful scenery of downtown Austin and the different types of characters, hero's and fans walking pilgrimage. While waiting in line to receive our press passes, the atmosphere of SXSW seeped through my very pours and I came to a realization that receiving the opportunity to photograph, interview and write about bands was true blessing. I was eager to see what other experiences the next few days brought.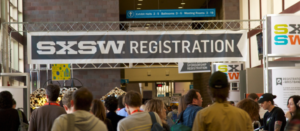 After interviewing at least 10 bands, which can be found under the website's interview tab, we headed to Sixth Street. The famous Sixth Street is nationally renowned as the music capital of the world; hence why great music festivals are held there. Every bar/ lounge held a unique yet diverse genre of music like rock, indie, hip hop, rap, EDM, folk, and many more. A hidden aspect of the festival is that Sixth Street is completely closed out, and it allows the attendees and press to roam freely. It reminds me of when you walk through a trader's village except alcohol is the only thing advertised. On a budget? No problem. Along the strip bar greeters/ hosts compete to bring your business into their bars. "One dollar shots! $5 Dollar pitchers! $2 jagerbombs! Along with the limitless drinking a variety of foods are offered. Just imagine drinking your favorite drink with pizza slice, of your topping choice, the length of a football.
We could not have called it a day if we did not get to interact with some of the artists after their performances. While the amount of artists that performed was endless, we were able to catch a couple of our favorite ones after their shows. The cool thing about artists performing at SXSW is how closely they get to interact with their fans! This is got to be one of the best parts of our SXSW experience by far. So if you are looking for a good time, awesome music, delicious food, and an environment where sinners are winners SXSW is the place to visit.
Written By: Brenda Tezpa exclusively for @ Music, Why Not! -All Rights Reserved- March 20, 2017